NL-JY4+2.G Lifted 6 Passenger Hunting Golf Carts
Lifted Golf Cart 6 Seats Off-road Golf Car
Get a Quote
Product Detail
Product Tags
Power
 
ELECTRIC
HP ELECTRIC
Motor/Engine

4KW(AC) motor

4KW(AC) motor

Horsepower

5.44hp

5.44hp

Batteries

Six, 8V150AH Battery

Six, 8V150AH Battery

Charger

48V/25A

48VDC/25A

Controller

48V,AC controller

48V,Toyota/Crutis AC controller

Max. Speed

18.6mph(30khp)

18.6mph(30khp)

Steering & Suspension
Steering

Bi-directional output rack-and-pinion steering gear, self-adjusting

Suspension

Front: Macpherson independent suspension;

Rear: Leaf spring and hydraulic shock absorber;

Brakes
Brakes

Rear wheel drum brake

Park Brake

Electric parking

Body&Tires
Body&Finish

Front&Rear: PP moulding

Tires

Off road tire,23×10-14; Aluminum rim

L*W*H

145.8*51.2*84.7in (3700*1300*2150mm)

Wheelbase

100.5in (2550mm )

Ground Clearance

7.9in (200mm)

Tread-Front and Rear

Front 38.8in (985mm)

Rear 38.8in (985mm)

Total Vehicle Weight
1210lbs(550kg)

(

including batteries

)

770lbs(350kg) (without batteries)

Frame Type

High strength carbon steel integral frame

High strength Aluminium integral frame
HIGH STRENGTH STEEL FRAME
Cengo utility golf carts use one of high edition of golf cart frame is made by strength aluminum alloy, which are lighter than steel frame and stronger in both tensile and yield strength, you can drive comfortable and safe ride.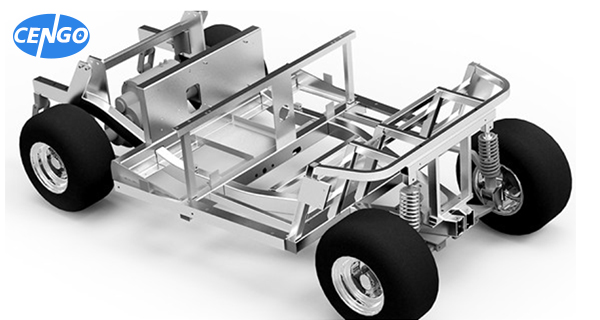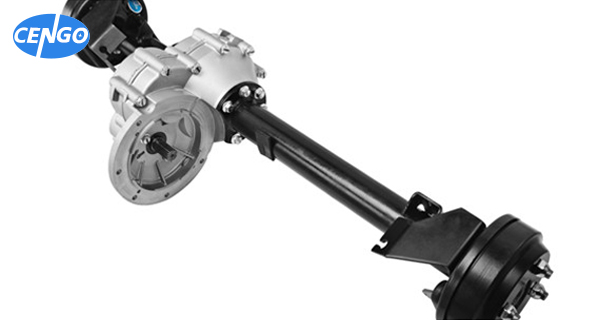 Integral rear axle of steeling golf cart use integrated pressure-die-casting aluminum gearbox housing and tightly sealed, this power is transmitted by mesh and involute teeth bevel gears, so you will feel generate steady output torque, lower noise and better performance.
Cengo controller system of western golf cart are with two sets of configurations for you, mostly imported Curtis model are welcomed, with Charging protection and Anti Skipping regenerating braking, make sure you have more safety redundancy downhill riding.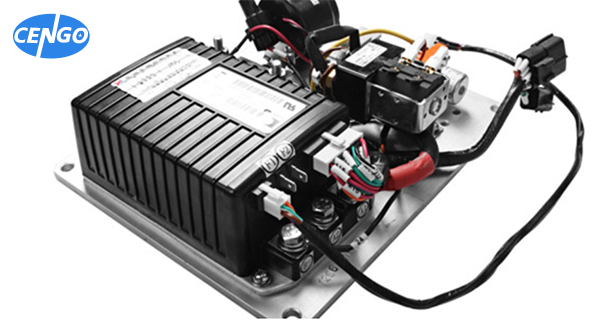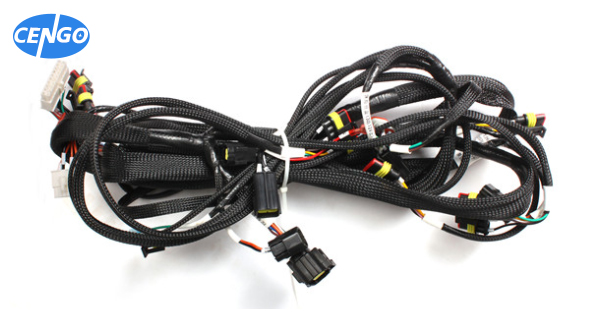 WATERPROOF WIRING HARNESS
In order to prevent all the electronic components from the water and rainy weather, not easy to get short circuit, Cengo hunting golf carts use waterproof wiring harness IP67 and AMP connectors.
Cengo best electric golf cart is designed for you with high quality parts and structures, all features support you enjoy the wonderful time during driving, there are eight standard colors for you to choice, make sure you enjoy the design.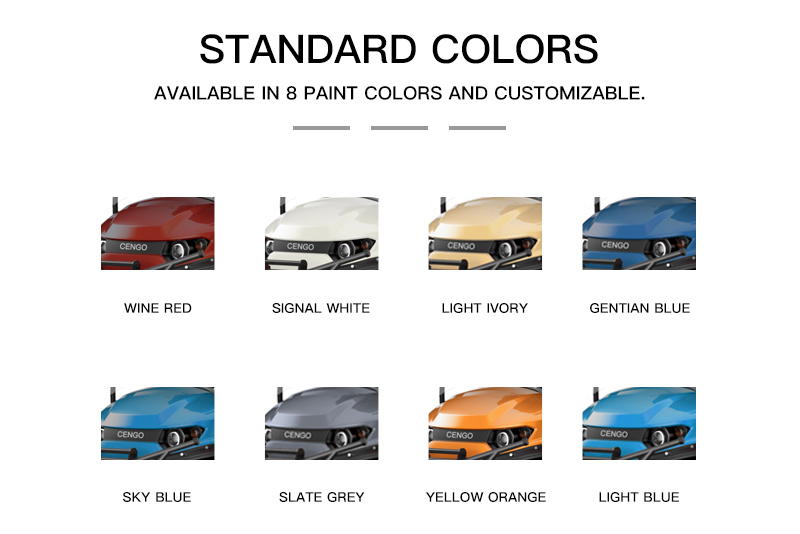 ☑ Combination of style and performance.
☑ Better handling and safety performance.
☑ Excellent hill climbing and parking abilities.
☑ Quick and efficient battery charge maximizes up-time.
☑ With 48V KDS Motor, stable and powerful when going uphill.
New electric golf carts built for golf courses, hotels and resorts, schools, real estate and communities, airports, villas, railway stations and commercial establishments, etc.
Yes, it is ok to offer online conference meeting and visit our Cengo golf cart companies by video, please book the meeting with us and join our team anytime.
Sea freight, Air freight is up to your need, learn more send enquiry to join our team .
Please contact our Cengo dealers of fancy golf carts in local, also welcome to be our golf carts dealers if you interested, check the Cengo Partnership Policy on Service page or leave the contact, we will find you soon.
For sample and if have it in stock , 7 days after receiving the payment.
For bulk order quantity, one month after receiving the deposit payment. 
Cengo accept payment term T/T, LC, trade insurance, etc. If you have other request, let us know, we will contact you soon.
---
---
Get a Quote
Please leave your requirements, including product type, quantity, use, etc. We will contact you as soon as possible!
Write your message here and send it to us
Tel

E-mail

Whatsapp
Get a Quote
Please leave your requirements, including product type, quantity, use, etc. We will contact you as soon as possible!
Write your message here and send it to us